Cliff Surf Camp
Settled just a 2 minute walk from the breathtaking coastline of the Atlantic Ocean, CLIFF surfcamp is the place to be if you are searching for an offbeat destination, away from tourist crowds.
Our spacious 3-level house with sunny balconies was designed to become your secret holiday escape. It has its own on-site wellness studio, lounge and bar with a shaded deck and chilled out tunes.
It's our mission to make sure that this place has everything you need for a smooth and pleasant stay.
cliff's story
CLIFF surfcamp is a dream project of two lifelong friends that opened its doors in May 2016.
The idea of starting a surf camp traveled in Stefan and Tiago's minds since their childhood but it's not until 2015 that they decide to bring it alive.

The mission of CLIFF surfcamp is to make this world a happier place through surf lifestyle and friendship. Surf, yoga, nature, delicious food and good vibes – that's CLIFF's answer to routine and common life.
Here, everyone will find all the necessary ingredients to compose their own fabulous holiday recipe!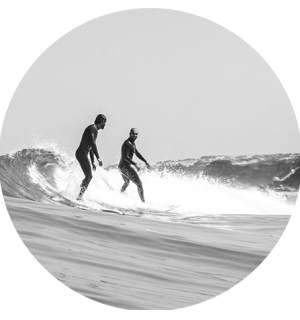 A day @ CLIFF
Just a normal day at CLIFF surfcamp, stuff we do to keep our guests busy XD
Rise and shine
What better way to start the day, than with a fresh yoga session?
The ocean is the wisest teacher of humility and humbleness – qualities greatly valued in yoga and surfing.
Yummy Breakfast
Prepare for your day with a complete and nutritious first meal.
Our breakfast buffet has everything to start a day right: an assortment of bread and pastries, cold cuts, muesli, yogurt, jams & jellies, hot & cold beverages, and fresh seasonal fruit.
It's surf time!
An intense and fun surf session to boost your energy and spirit 🙂
Learn how to analyse the conditions and do the basic maneuvers
Energetic lunch
We've got an healthy variety of options that will not disappoint you.
In case you do feel like having something less-healthy, you can always opt for our delicious burgers and Portuguese snacks 😉
Afternoon in style
After an active morning and a belly full of yummy lunch, there's loads to do in the afternoon for the brave ones. If your strenght stays high, take the ride and join one of our trips, or grab a skate and go for some longboarding. Feeling a bit tired? Then just chill in our lounge and let our barman pour you some refreshing cocktails 😀
All around the table
Dinner is probably the coziest part of the day revolving around cheerful conversations smoothly flowing into a vibrant night.
Get ready to parrrtaay!
Finish the day showing off your dance moves, or just chillin' in the lounge sippin' a drink.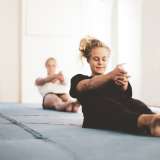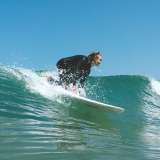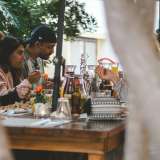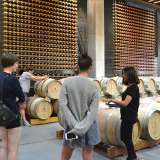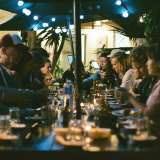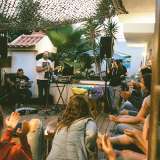 Yummy Food & Refreshing Drinks
Meals @ CLIFF
With surf, yoga and all the activities, we bet you'll be always in the mood for food! This is why CLIFF surfcamp offers a variety of meal options throughout the entire day.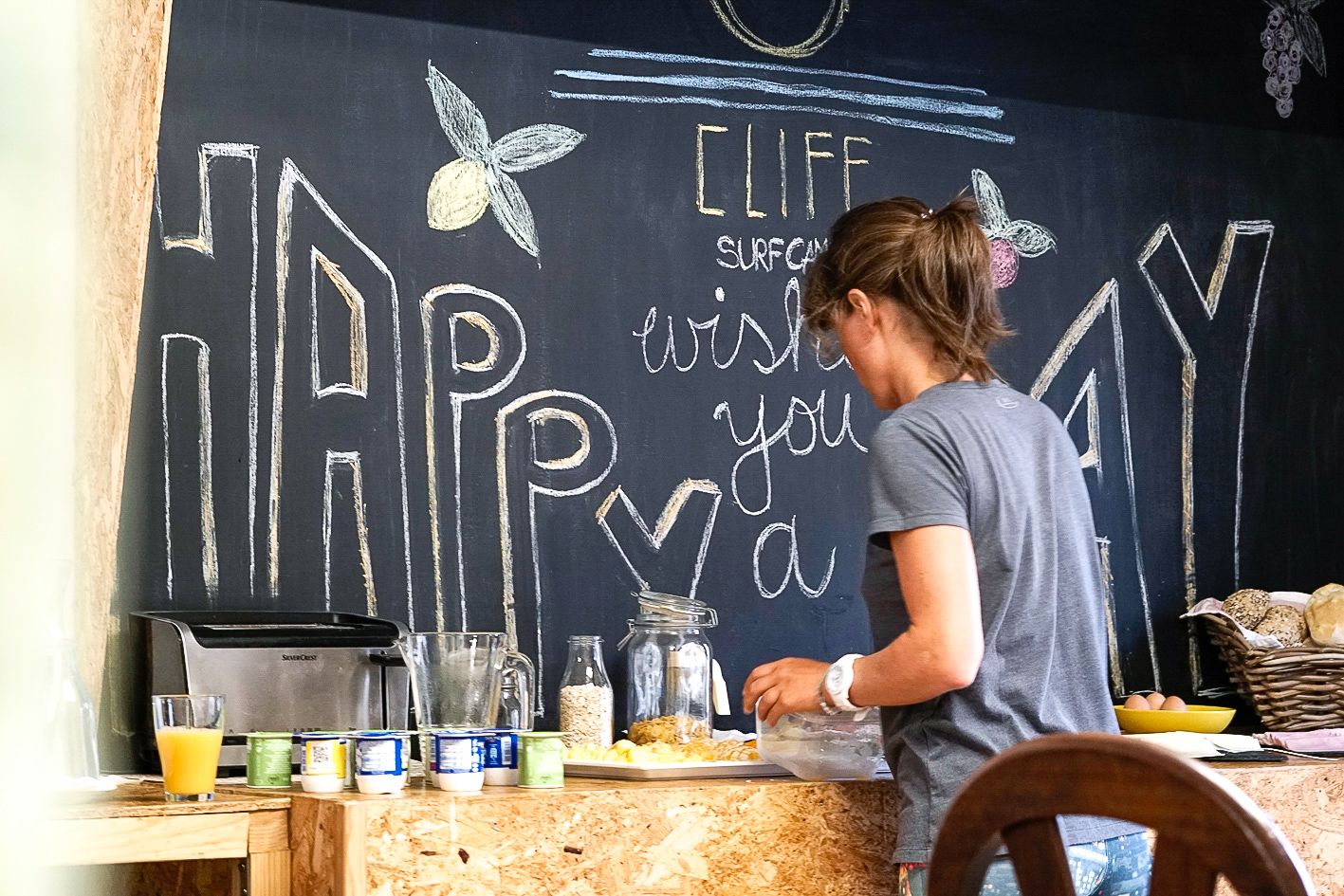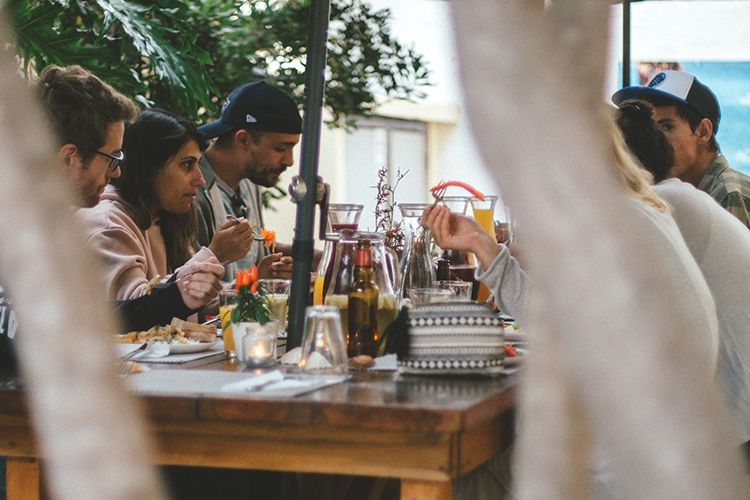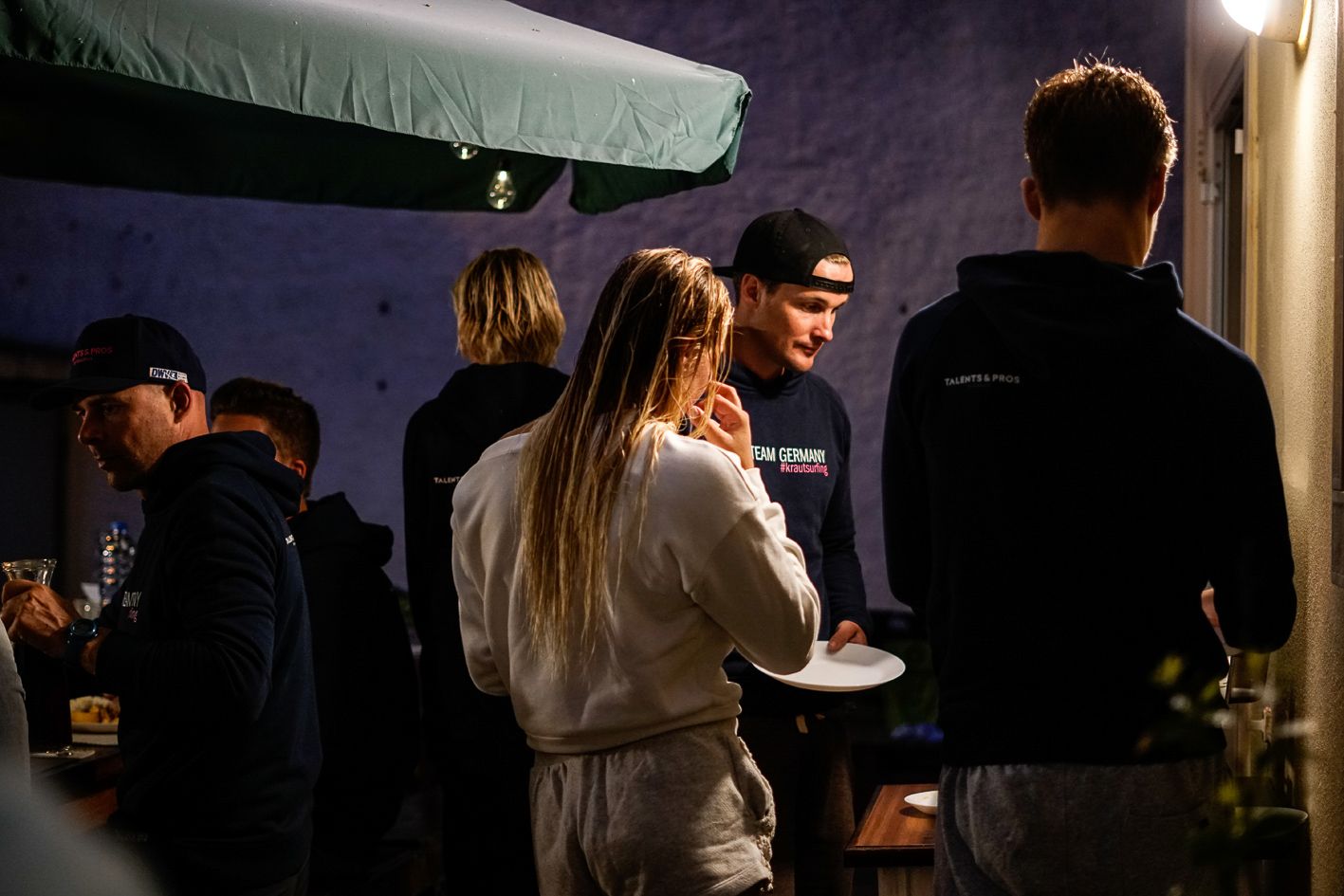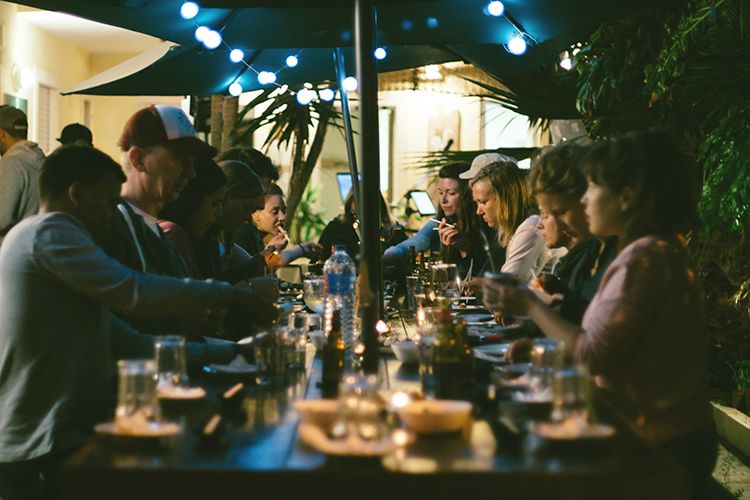 Breakfast
Wake up to an energizing and nutritious breakfast, prepared with a traditional touch and a spoonful of love. Our breakfast buffet has everything to start a day right: an assortment of bread and pastries, cold cuts, muesli, yogurt, jams & jellies, hot & cold beverages, and fresh seasonal fruit.

Lunch
Lunch can be ordered from our on-site bar or local restaurants. From sandwiches and burgers to salads, vegetarian plates or Raquel's famous toasties, the variety of options will not disappoint.

Dinner
Dinner time is probably the coziest part of the day revolving around delicious meals and cheerful conversations smoothly flowing into a vibrant night. BBQ, Sushi, vegetarian, traditional Portuguese dishes,…we have a special menu for every night!

BBQs are the kind of meals that carry holiday feeling. Accompanied with all sorts of garnishes and salads, a BBQ is a perfect feast to celebrate the (Summer) night and the new friendships. Order yourself a beer or a jar of refreshing sangria to share with your mates. After a day spent with full program, it's a well deserved chilling time.
18 EUR
Here at CLIFF we know a fair bit about what good Portuguese food tastes like. We serve the best selection to showcase a little part of what the Portuguese gastronomy has to offer. With entries, soup, a fish and meat option, side dishes and a delicious homemade dessert, you'll get your belly full and your experience-hunger satisfied.
So trust yourself in our hands and you won't be disappointed 😉
15 EUR
The world is divided in two kinds of people: sushi-lovers and those who still haven't tried sushi in CLIFF. Our sushi guru Fernando will throw a spectacular cooking show for the eyes of the more curious. "Reserve" a spot in the first line to watch him work on one of his creations with Portuguese typical ingredients. Fresh fish, high quality products and enticing presentation –  make sure not to miss this!
25 EUR
Dinners are memorable around here. That delightful moment in the evening where everybody sit at the table and connect. In this night you won't even have to get up to fill your plate! Gather around the hot stone and grill your own fav ingredients! Choose between beef, turkey, chicken and chouriço, or try them all! 😉 As side dishes we have vegetables, salads, rice and fruits.
15 EUR
Attached to the surf lifestyle comes the idea of "tribe". We want you to feel this companionship of Santa Cruz surfers, that's why we organise a sunset party at a nice spot by the beach to gather all the surf camps and their people to unite the community. And it wouldn't be a true surf party without a BBQ, right? You'll be served with food as we say in Portuguese, "de comer e chorar por mais" (to eat and cry for more) 😁
If you still have strength to showcase your dance moves, feel free to join us at the dance floor of the local bar. Or just for a "digestivo" (aka
schnapps
).
18 EUR
the pearl of the west coast
Santa Cruz
Our Packs
Check out what we have to offer you, a selection of packs with all you need for your memorable holiday 🙂